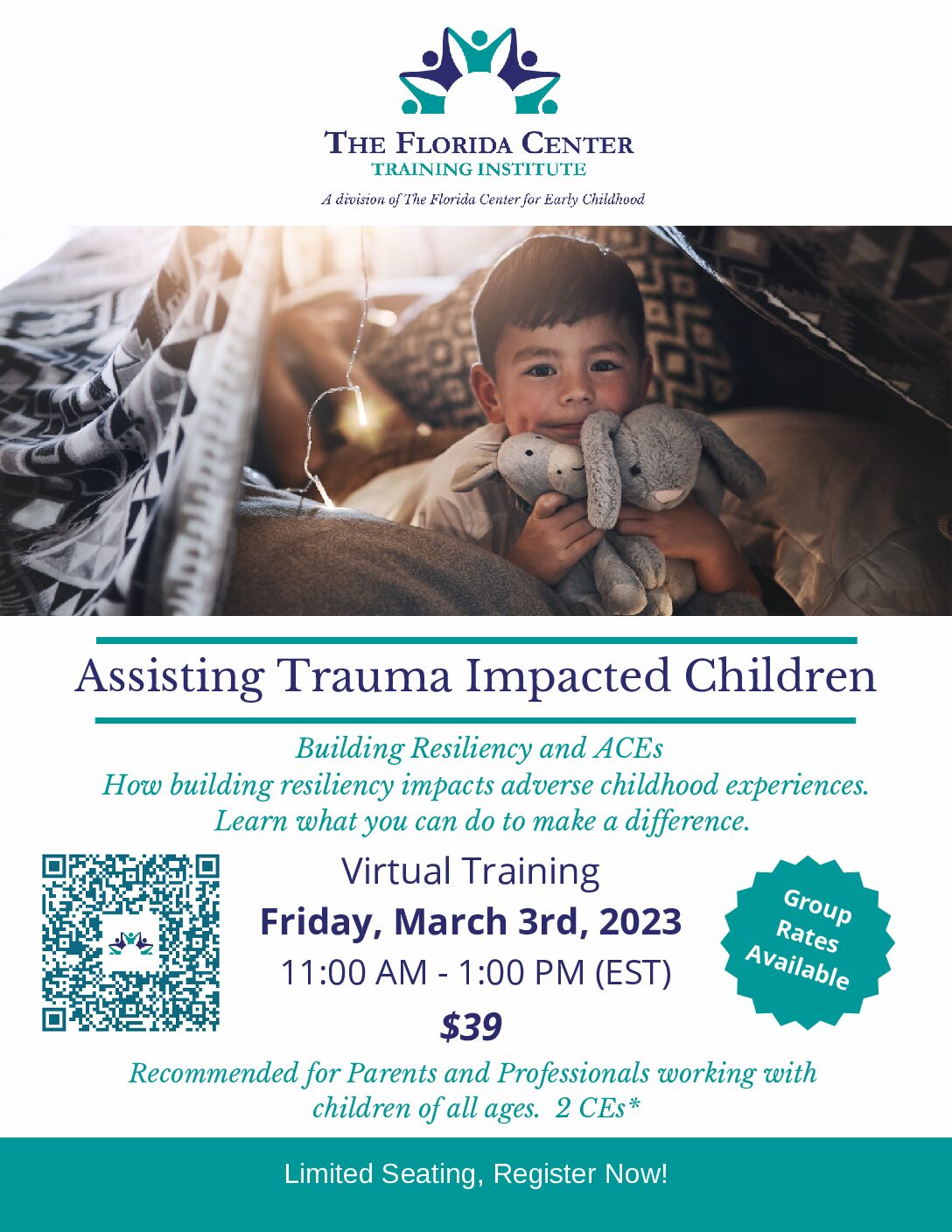 March 3, 2023
11 am-1 pm EST
$39
2 CEs available through Florida CEBrokers for LCSW, LMFT, LMHC, and CMSW.
The Adverse Childhood Experience (ACE) test is key to understanding trauma and its lifelong impact.  Focusing on what to do after a traumatic event is vitally important for our children's mental and physical health.  Learn how to best support those impacted by trauma by assisting them with building resiliency.  Make a difference in children's lives, it's much simpler than we all think!
Objectives:
Receive an overview of the ACE test and the scientific outcomes.
Learn how to identify traumatic events
Understand resiliency, including how and why it's so important
How to positively support others who have been impacted by trauma.
*2CEs approved by LCSW, LMFT, LMHC and Certified Master Social Workers through FL CEBroker.
Speaker:
Ms. Shaun Hoyle, CPE
Director of Training and Professional Development